Hi,
as I mainly interested in rotorcrafts I wondered if we have something like the Nimitz but just for rotorcrafts.
In data/Models I found a very nice textured model of the LPD17 "San Antonio", so I decided to make nice little AI-demo with the 6 parking spots so we can start from it with our favourite rotorcrafts like the V22 or Bell UH1, S58 etc....
Currently I'm investigating if I can make it roll and pitch like the little boats in KMTN, so landing and starting will be more fun.
Until that I wold like to know where should I place the "San Antonio"? At the west coast of the USA, maybe near KLAX? San Diego where the Homeport is?
Or at the east coast near New York?
The poll will run 7 days, after that I will upload it to GIT. Of course it will run with 2.0.0 as well.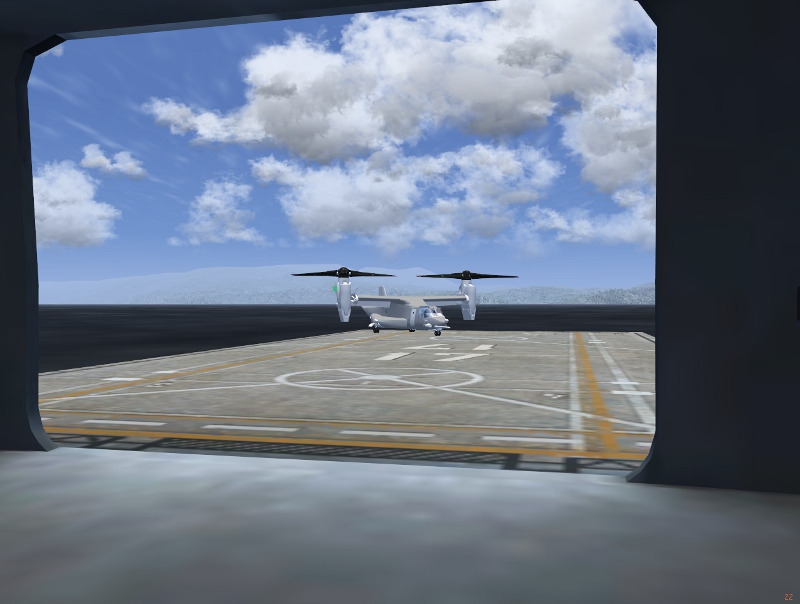 Update 07/10/2010
I have updated the package. It should now be backward compatible and work in FlightGear versions older than 2.0.0.
Download:
http://www.hoerbird.net/SanAntonio.tar.gz
Please report any bugs or in the case it should still not be backward compatible.
Regards
HHS