I really like to fly the v22 in FG I noticed that the v22 seems to be based on the prototype version of this vtol.
Since I never did any 3d models I thought it could be fun to get into the blender modelling/developing a aircraft thing and figured it is really fun.
I am working on a update of the v22 based on the currents CVS version with a lot of changes to reflect the actual v-22 versions in service. The name is changed to VMX22, cause I later want to include the different versions used today (MV-22, CV-22,HV-22 and UV-22).
The changes so far includes a new fuselage model, landing gear / suspension, working doors (cockpitdoor/crewdoor/cargodoor), new cockpit (still a lot to do), interior for the cargo area.
I changed the fdm to fit the new model with the help of the fantastic YASim import script from mfranz and tried to get as close as possible. Added some modified particle systems for ground dust / dirt effect.
No mapping is done and the colours are just temporary. Still working on new nacelles, fuselage parts and parts of the landing gear hydraulics…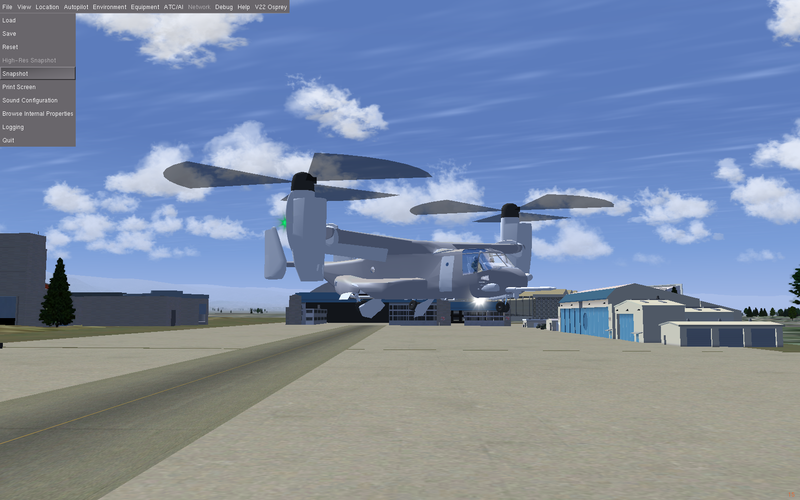 The updated fdm improved the aircraft handling (you can turn now on point while hovering), but I think I need to improve it a lot more.
Since this is my first plane or plane update it will take some time but I will update the progress here.
Cheers, Oliver