Hi folks,
I am currently building a hang gliding simulator from hang glider spare parts. I'm using FlightGear for the simulation part, which has great customizability and you guys put loads of information for modders in the wiki, so I got the software working quickly. Big props to the developers :)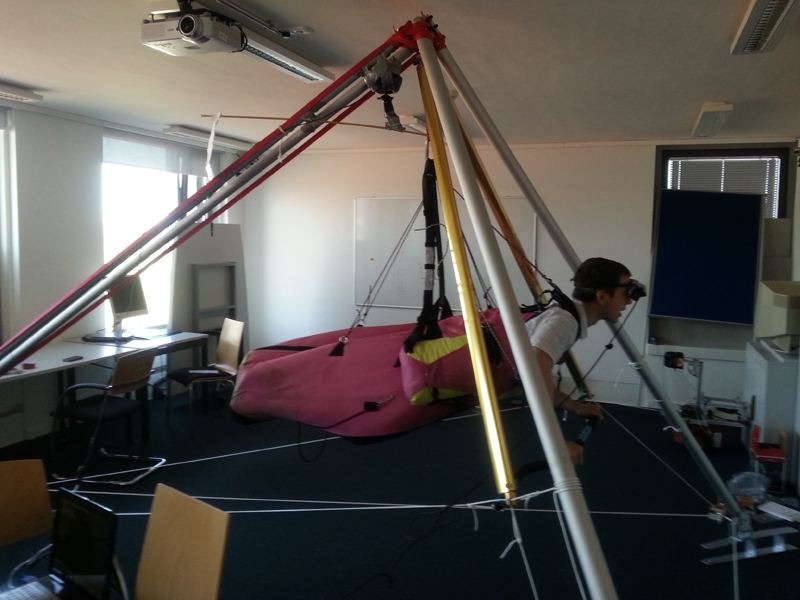 Anyway, the controls are still a bit shaky, display is blurry and flying is really tough even for an experienced pilot. I started from locations as described
here
, but can't get any uplift going without crashing into the mountains. So here's my questions:
* Can I somehow start FlightGear with predefined, big thermals? Like "I want 4m/s updrift at lat=x,lon=y,alt=0-2000m,radius 200m"? I read about "advanced weather modes" but couldn't find any of the parameters in the startup wizard
* Can I visualize thermals somehow like e.g.
Nintendo did for their 3Ds game
?
* Just for the presentation to observers, I'd like to attach multiple monitors and have them show different live views (in fullscreen) of the flight. Is this possible?
Any help would be greatly appreciated. I have C/C++ programming experience, so I could also add stuff to the engine if needed.
P.S.: For those who are interested: I'm using an upside-down mounted joystick attached to the main glider suspension for movement. Imagery is displayed on an eMagin Z800 Head-mounted display. I wrote a small adapter program to get the HMD working as a FlightGear input device. The HMD is kinda crappy, but I have big hopes in the Oculus Rift once it's coming out :)