This heliport is located just a stone throw away from LOWI airport Austria, on top of the main hospital in Innsbruck.
The model is availabe over terrasync.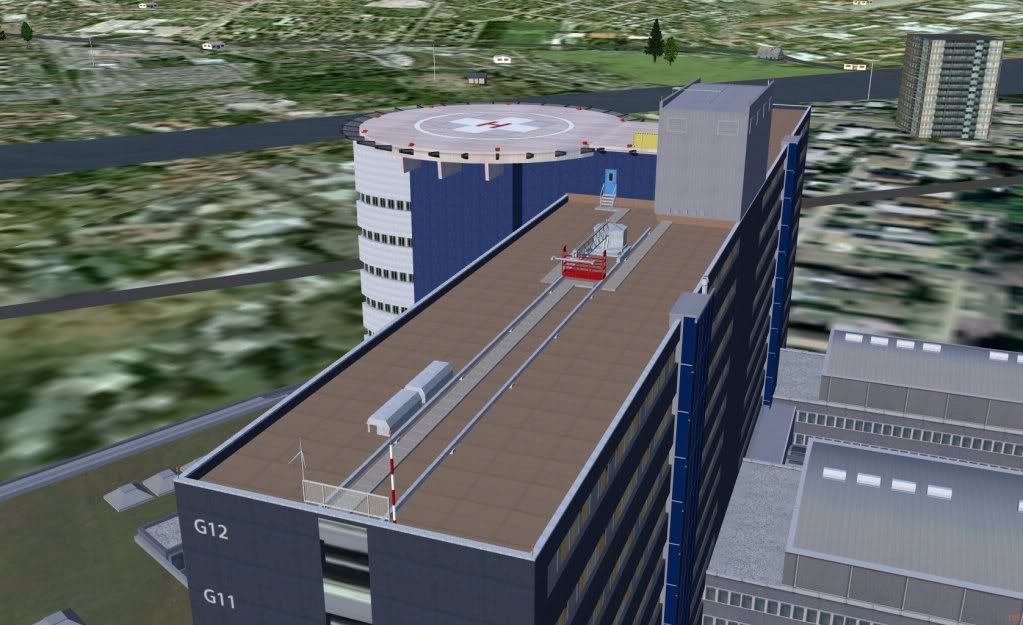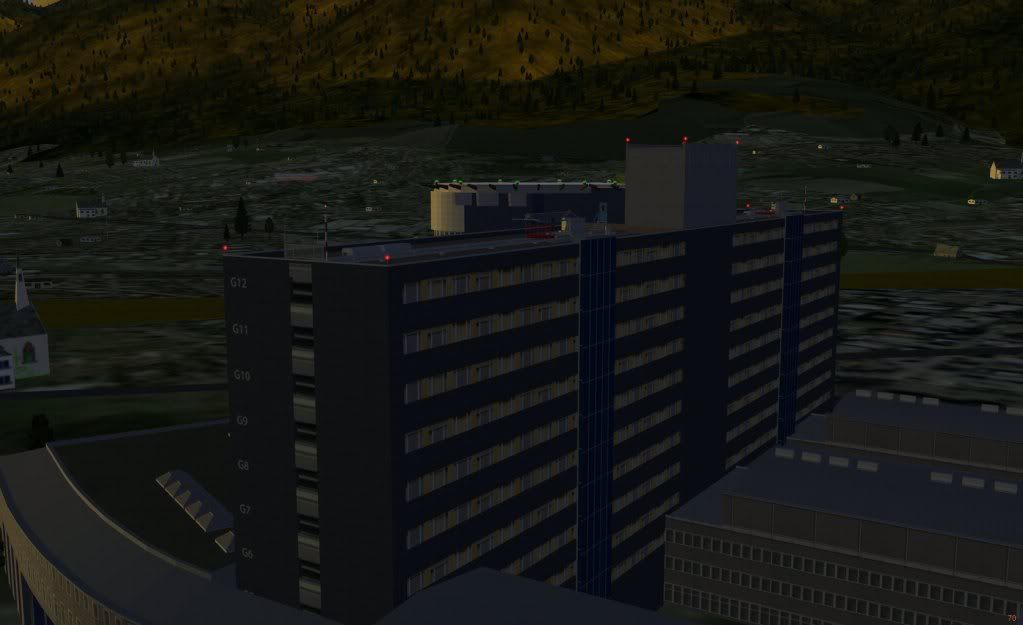 To add this model to the LOWI scenery, you have to edit (and include the files from the download to this folder):
Objects/e010n40/e011n47/3138129.stg
Insert:
Code: Select all

OBJECT_STATIC LOIU_innsbruck_hospital_heliport.xml 11.38502454 47.26098238 622.070 96.0

delete:
OBJECT_STATIC LOIU_windsock_lit.xml 11.38486794 47.26148167 620.7905 0.0
OBJECT_STATIC LOIU_windsock_lit.xml 11.38502290 47.26047237 620.7905 0.0

Those already using the latest LOJO heliport update by HHS need to edit the stg file too, to delete the old windsocks.


You have to add the shared models from the download to /Models/Effects and /Models/Airport to make the obstruction lights and windsocks work.
DOWNLOAD:
download LOIU Hospital Heliport
download link for new test version - 2011.04.02
changelog:
2011.04.02 - Some changes to the model and textures to eliminate unneeded transparencies.
The windsock models are moved to the shared models.
Thanks to Martin the Model is available over terrasync.



2011.02.27 - The obstruction lights and helipad lights are now working with FG 1.9.1.
Thanks to scighera who figured it out
Bug for the windsocks fixed. Should be working now if LOJO models are not present.


2011.02.20 - Window night llumination done and the windsocks are working.
note: The obstruction lights and helipad lights are still not not working with FG 1.9.1.
Oliver