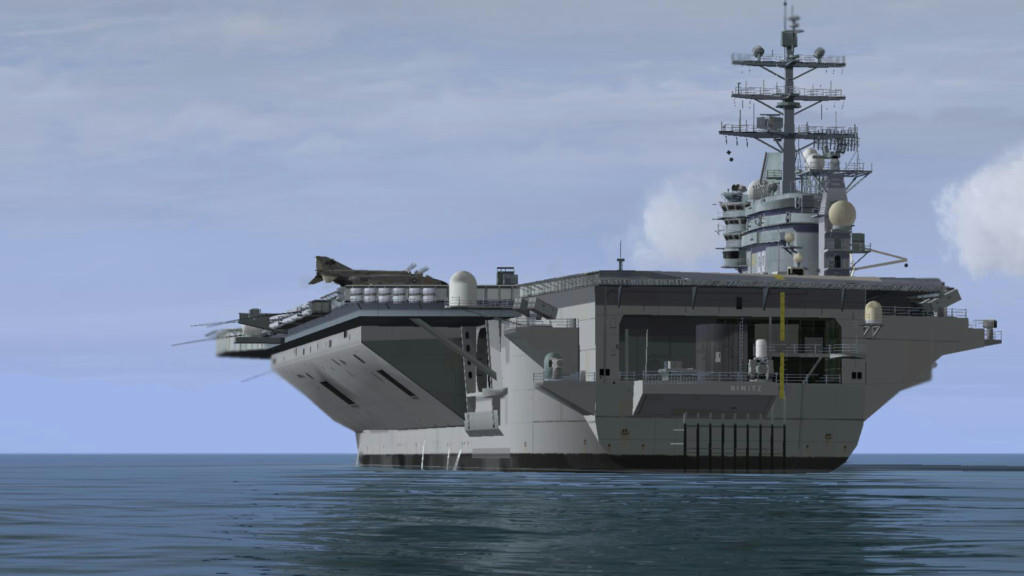 Hello again chaps, I've just dropped by - for old time's sake* - to ask whether any of you would like to develop USS Nimitz for use in FGFS?
I have a 13MB Blender file and 64MB of associated Gimp .xcf files so that you can export the necessary .ac and .png files for working in FGFS. All I'm asking is for a responsible person to make a request and the files will be delivered. It took me over 500 hours to create the model for IL-2 Sturmovik and I guess that it should be convertible to FGFS in 10 hours or so. You may modify as you wish of course - for example, the flag number can be changed from '68' quite easily so that you have your own preferred supercarrier.
The WIP in the IL-2 SAS forum started here
http://www.sas1946.com/main/index.php/t ... 699.0.html
The model release is here
http://www.sas1946.com/main/index.php/t ... 211.0.html
A YouTube video is here
https://www.youtube.com/watch?v=P68Q1__sOLw
*I was involved with FGFS quite a number of years ago but I now mainly work on IL-2 Sturmovik. I've still got a soft spot for FGFS.