Hello.
I really like FlightGear and I am really looking forward to
Version 3.

6.

0
But here is
a

feature suggestion: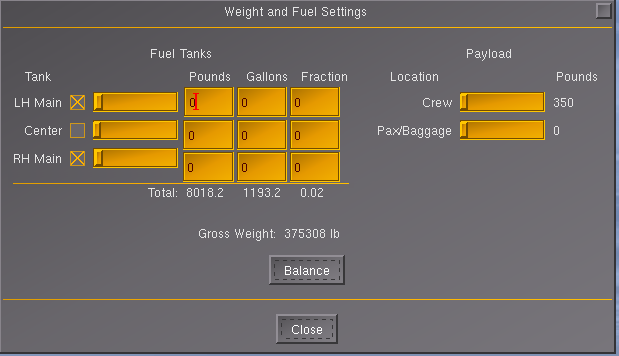 My feature suggestion enables the user to enter the desired left fuel manually. While manipulating the screenshot, I forgot to do the same for the payload weight (Crew / PaxBaggage), but I hope that it is clear, what I mean.
This can be useful for some power users, who want to enter the exact amount of fuel.
(Please ignore the faulty numbers:
Total: 8018.2 1193.2 0.02
- I were too lazy
)
Thank you for considering my feature suggestion.