Since the native airport taxiway and runway lights look not that great in FGFS, I created a custom airport light set for LOWI.
(in case you are using ATI you could anyway only see the papi lights)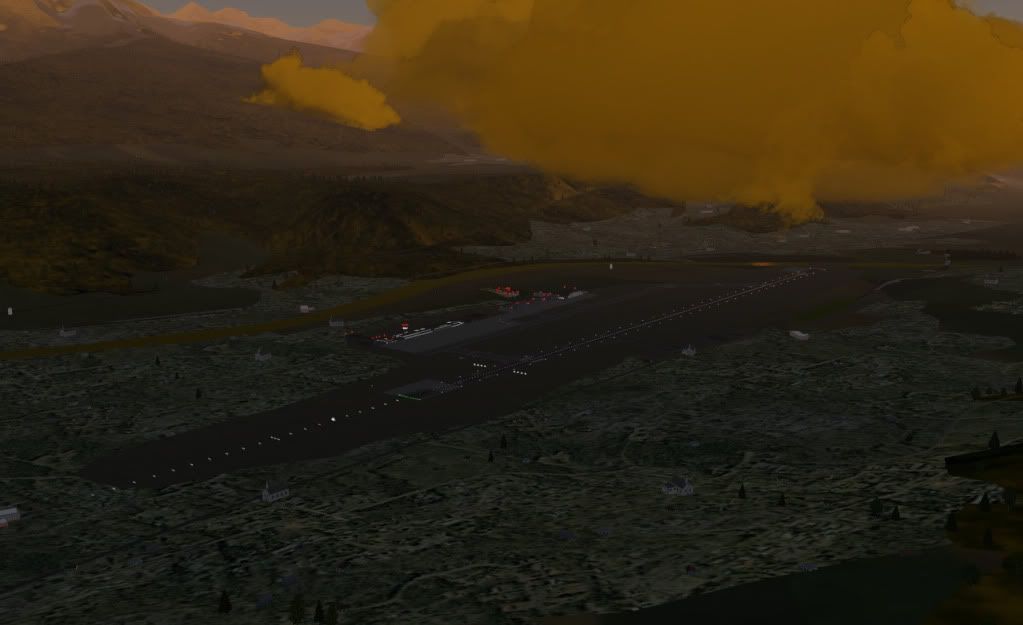 The models are still in development, but I figured that they are ready for a first field test.
LOWI Airport Light Set - DOWNLOAD
EDIT: Updated the download link to new version (2011.02.07)
The test version should work with fgfs 2.0 and above. (did not test 1.9.1)
I suggest the custom scenery created by Tuxklok, but it should also work with the native one.
(Make a backup of your LOWI scenery folder!)
Since the native lights embedded in the btg file would still be visible I included a LOWI.btg that is light free (provided by Tuxklok). The LOWI.btg file is not exactly fitting (scenery needs to be generated new) and the taxiway lines are all gone, but for a test it is still close enough.
ATI user can use the original LOWI.btg, but the native papi will only be gone with the new one.
As soon as my btg light stripper script is ready I will provide a new light free LOWI.btg version.
A known issue - with GIT and FGFS nightly versions, it is currently not working if in preferences.xml
Code: Select all

<use-custom-scenery-data type="bool">true</use-custom-scenery-data>
…is set to true, as long the files are located in a custom scenery folder.
To make it work set:
Code: Select all

<use-custom-scenery-data type="bool">false</use-custom-scenery-data>
Please let me no if there are any problems and how much the fps is affected.
Oliver