As promised, some quick shoots from Orbiter: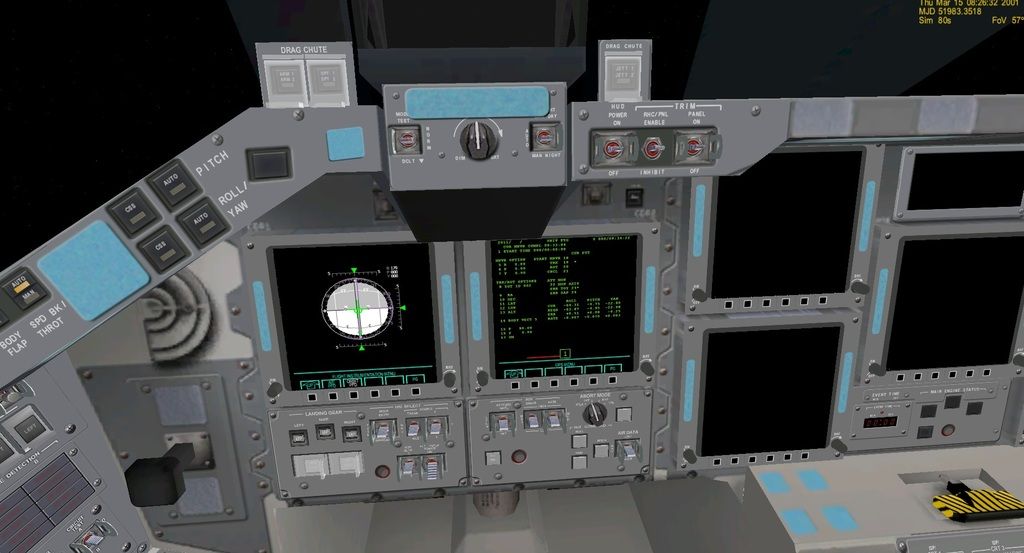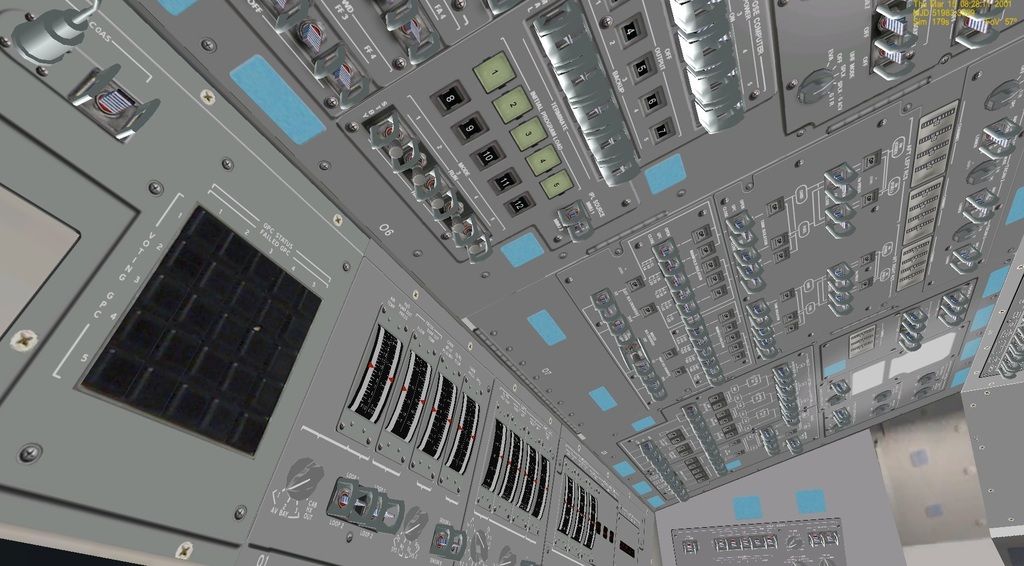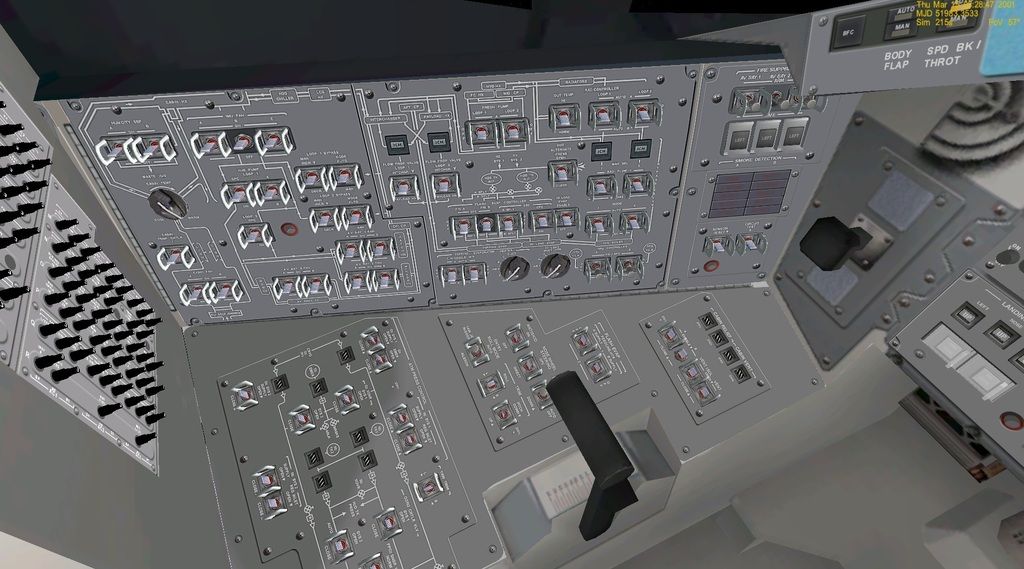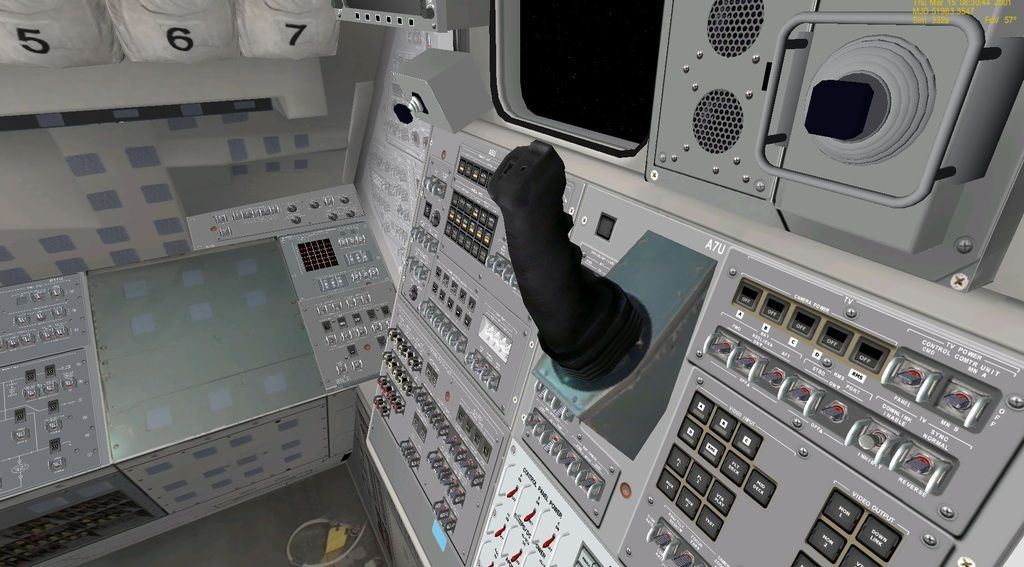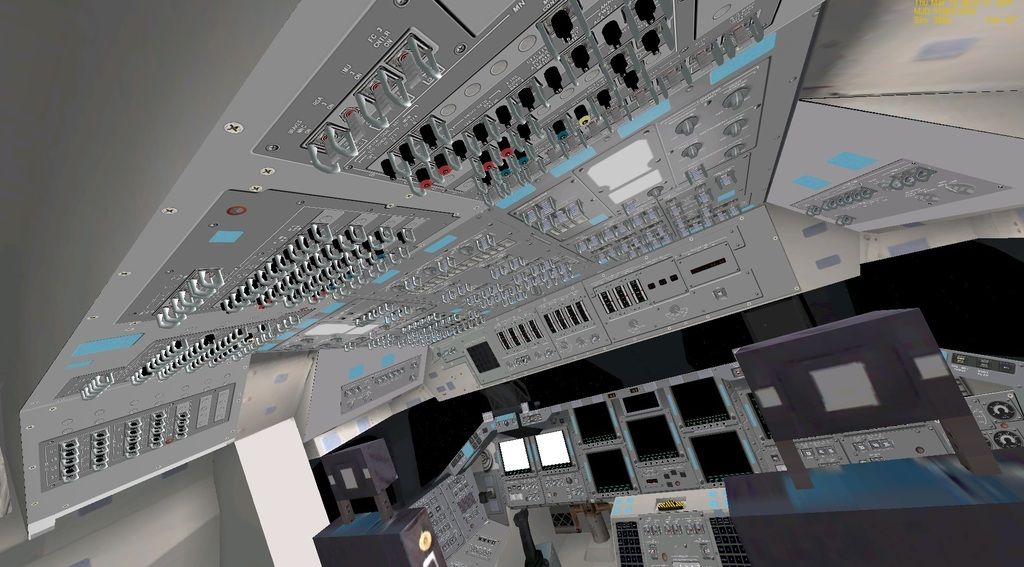 Our mesh is this one:

http://www.blendswap.com/blends/view/74692

- I can't compare with SSU, but I doubt the SSU one is this detailed. However as Thorsten said we have only currently got the forward panels because the original is very detailed see the pics on Chris Kuhn's Shuttle Cockpit images facebook page
I've seen Chris's work and it's totally outstanding!! I've also realized that size and proportions are not exactly the same, with Chris's looking more realistic. But I've to say, labels in SSU's cockpit is easier to read, but I'm not sure if it's due to the way Orbiter renders the scene (very plain, without shadows), the simpler texture of SSU cockpit (no photo-based) or the camera positions and adapted sizes of the cockpit to improve elements visibility. At the end of the day, SSU doesn't look as pretty, but seems to be more practical, IMHO
By the way, there are just a bunch of functional switches in SSU, so lot of animation has to be done anyway.
In other matters, I've now started to implement the FAIL ON mode of the RCS jets (an ignited jet refuses to shut down). This gives some meaning to the SPEC 23 thruster management.

What needs to be done is to shut down the faulty jet by cutting the fuel supply (aka de-pressurizing the manifold supplying the jet in question) and then de-select it from the jet table in SPEC 23 to prevent the problem from occurring the next time again.

Currently the RCS control doesn't account specifically for de-selected jets, so the performance of the rate controllers in achieving their targets is deteriorating (just as it is for FAIL OFF jets), but it all works as advertized.

Also, CWS picks and announces both fail on and fail off.
Nice! RCS management can also be carried out via overhead panel right?
Regards!