zakalawe wrote in

Thu Jan 31, 2013 12:54 pm

:BTW does the 'ATI hack' fix the viewport issue? I never had a problem with my Radeon 3870 or 5770 on Mac, so I'm surprised you are still encountering it.
Hi zakalawe,
not sure what you mean with the viewport issue. Maybe this
http://flightgear.org/forums/viewtopic.php?f=17&t=18757&p=175595&hilit=ATI+hack&sid=f0e2a47aa175a80036b149faea4db988&sid=f0e2a47aa175a80036b149faea4db988#p175595
.
If yes, than I'm afraid it is not my issue no. 2 and the ATI hack does not fix it. This is how looks like: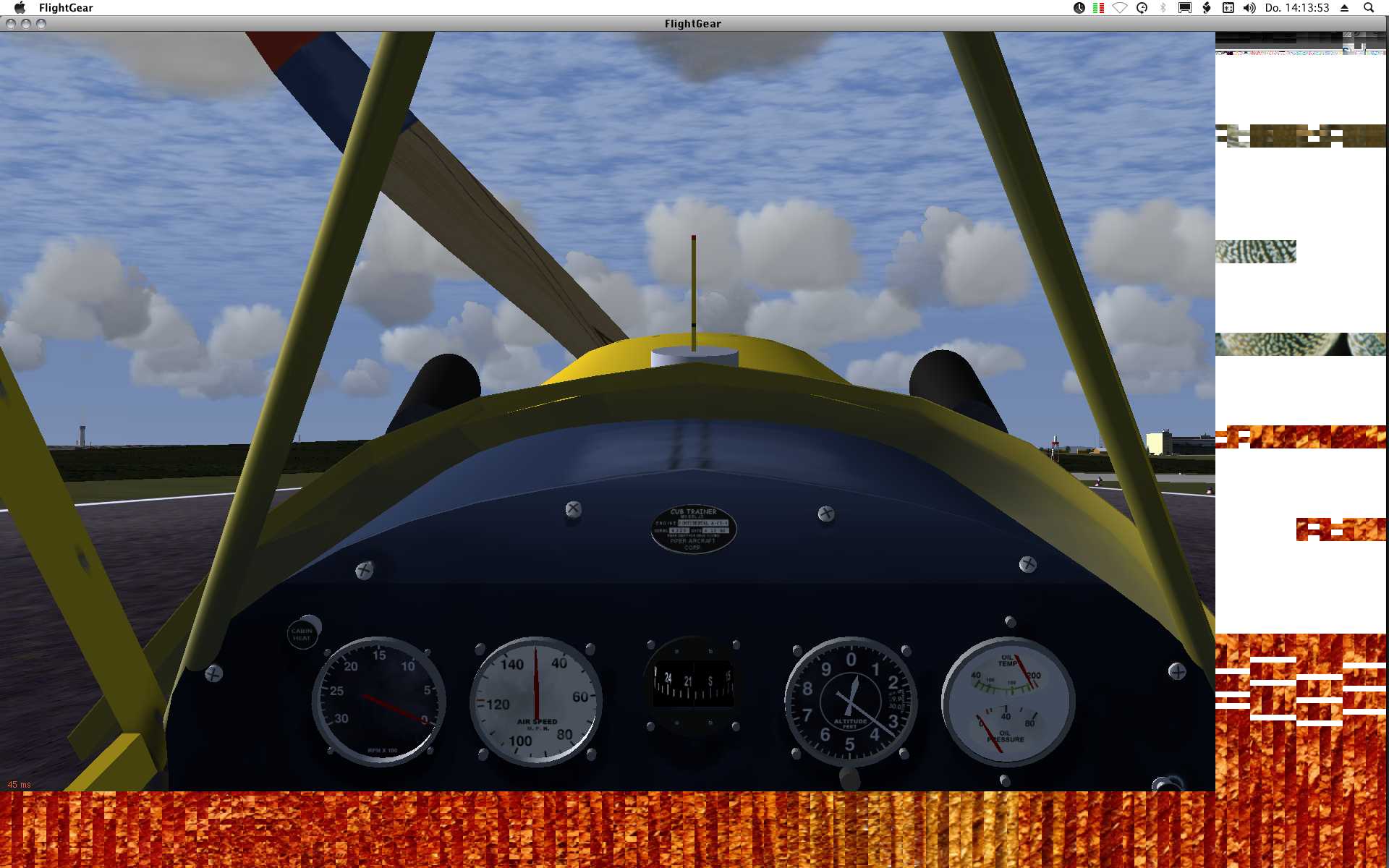 And the border around the FG image is wild flickering.
But as I remember Tat gave some explanations about a solution for it in the link I offer t before.