Hi,
I'm working on an HUD, and I was wondering how to make a gyrocompass on a canvas. My main issue is that I do not want this gyrocompas to cover the full hud span.
This is an example bellow : (because a picture is sometime better then any explanation)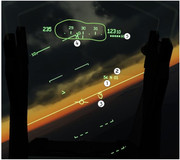 I'm trying to do that with
.moveTo(
.vert(
.setStrokeLineWidth(
I have no clue on how to do that.