My cellular automaton based wildfire simulation has been added to FlightGear/CVS. :)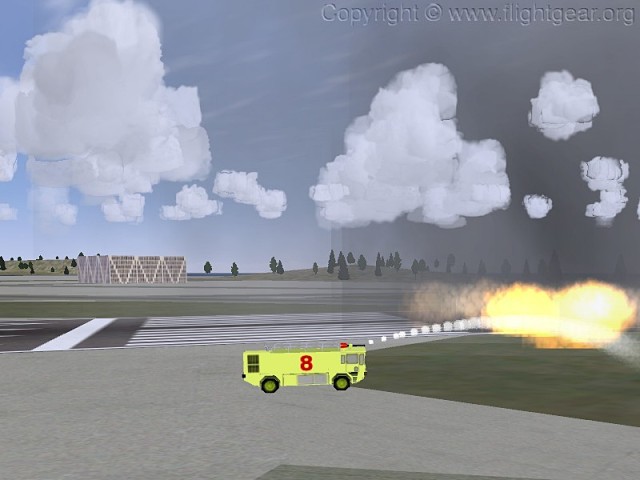 The configuration dialog available from "Environment->Wildfire settings":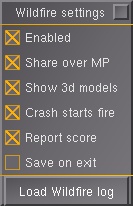 Enabled: Fire simulation on/off. Cycling Enabled resets the fire simulation.
Share over MP: When set fire events, ignition and fire fighting, are sent/received over the MP network.
Show 3d models: Guess.
Crash starts fire: If your aircraft crashes somewhere inflammable there will be a fire.
Report score: Copilot reports success/failure of firefighting actions.
Save on exit: Save the fire event log when FlightGear exits. (Experimental)
Load Wildfire log: Load and execute a save fire event log. (Experimental)
Huge fires can be quite expensive in terms of fps drop.
The crash tender is available here (3d model by Alexis Bory, the very crude FDM and other stuff by me):
http://www.gidenstam.org/FlightGear/misc/WildFire/
The last version in old/ probably works on 1.9.0 (except for Share over MP which won't work). If you want to try it read the install instructions in the README carefully.
Cheers,
Anders