I've generated tiles #3269379 and #3285760 (centre of Cracow, Poland). It was generating two tiles on i7/16GB for ca. 8 hours.
My settings:
Code: Select all

OVERLAP_CHECK_CONVEX_HULL=True
OVERLAP_CHECK_CH_BUFFER_STATIC=15

TEXTURES_REGIONS_EXPLICIT = ["de", "gb", "us"]

BOUNDARY_WEST = 19.75
BOUNDARY_EAST = 20.0
BOUNDARY_NORTH = 50.125
BOUNDARY_SOUTH = 50.0

NO_ELEV = False
FG_ELEV = '/mnt/media/loty/flightgear/source/slawekmikula/fgbin/bin/fgelev'
FG_ELEV_CACHE = False
PROBE_FOR_WATER=True
FLAG_STG_BUILDING_LIST = True
FLAG_STG_BUILDING_LIST_2019_1 = False

Effect (new Compositor, no ALS, git, intel card):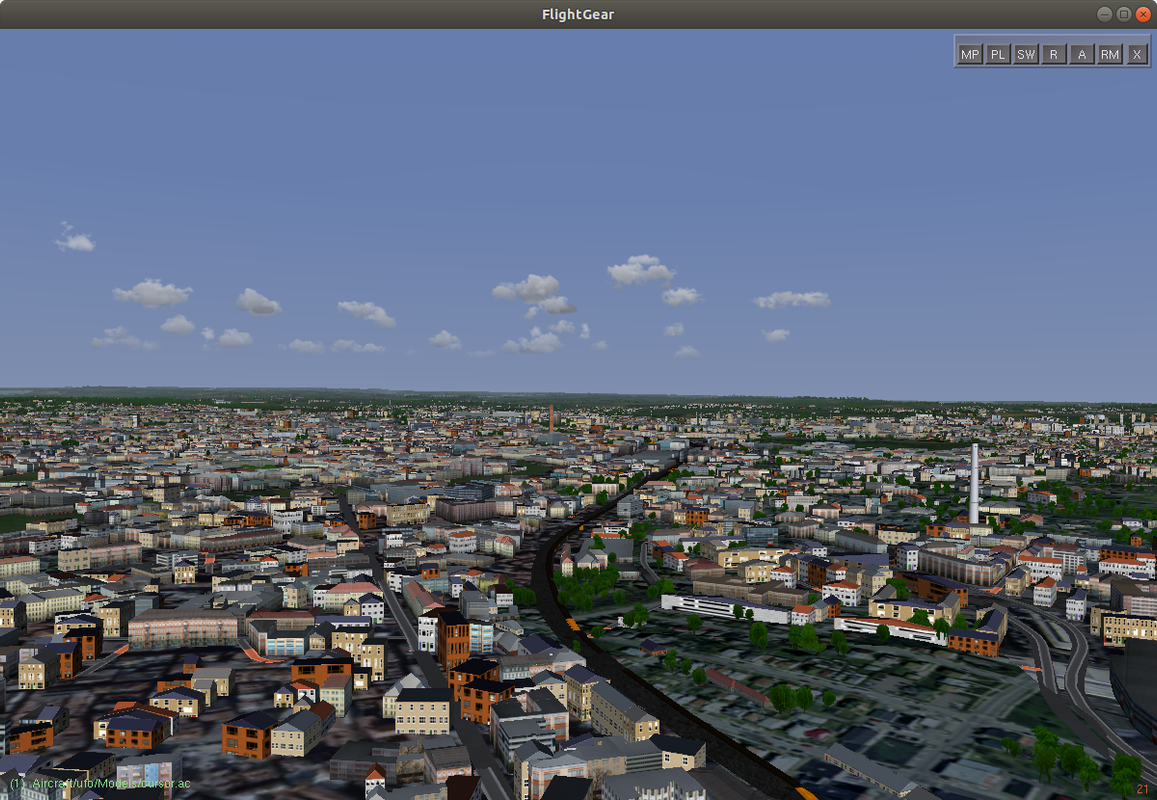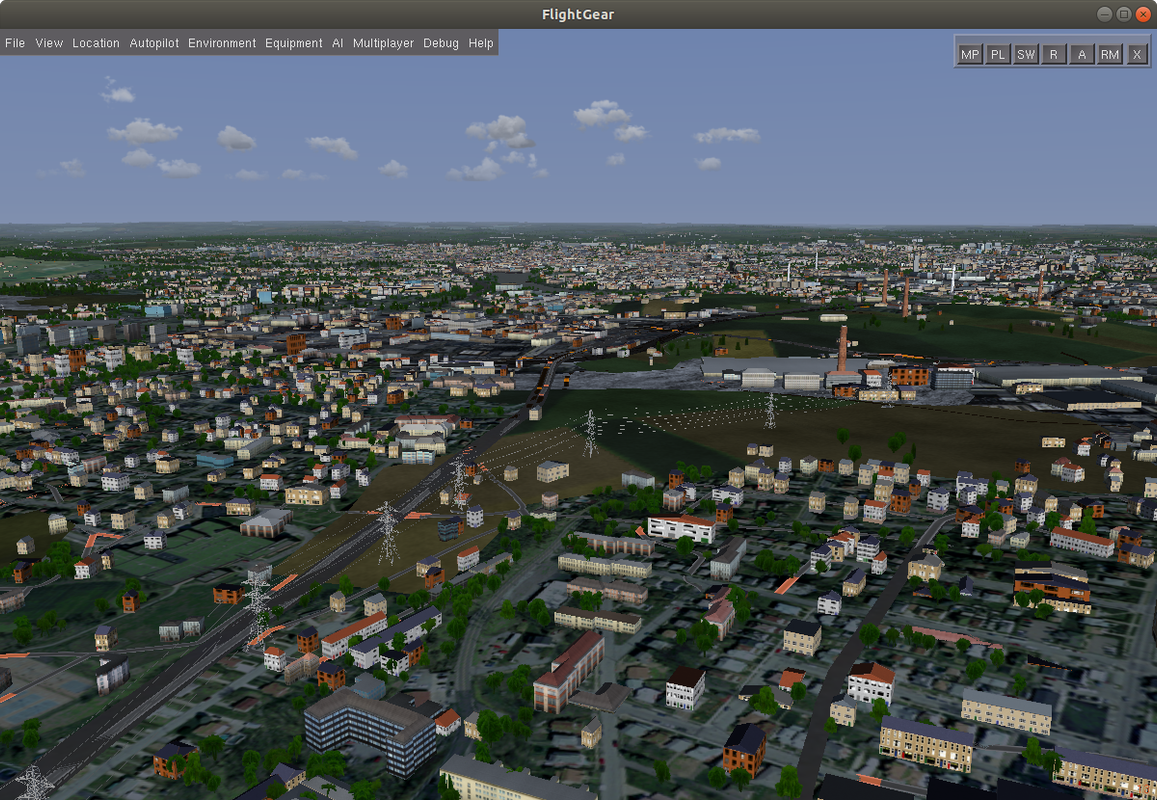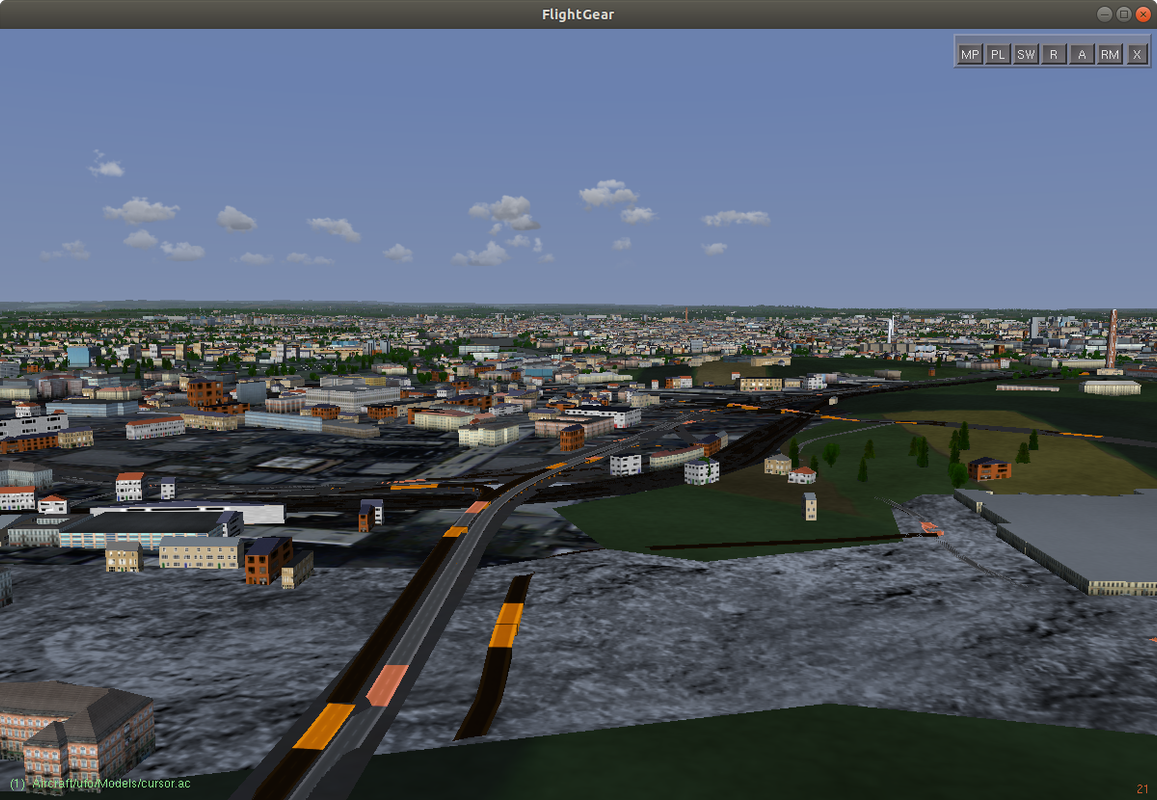 Overall urban density as in real life. Building structure OK. There is a lot of Z-fighting with the roads. What's your opinion and what should be corrected in the settings. There is also quite a lot of orange road segments (debug info?).