http://www.adriancourreges.com/blog/2016/09/09/doom-2016-graphics-study/
Interesting insight in the rendering process of one frame under Vulcan and OpenGL.
How a Frame is Rendered
We'll examine the scene below where the player attacks a Gore Nest defended by some Possessed enemies, right after obtaining the Praetor Suit at the beginning of the game.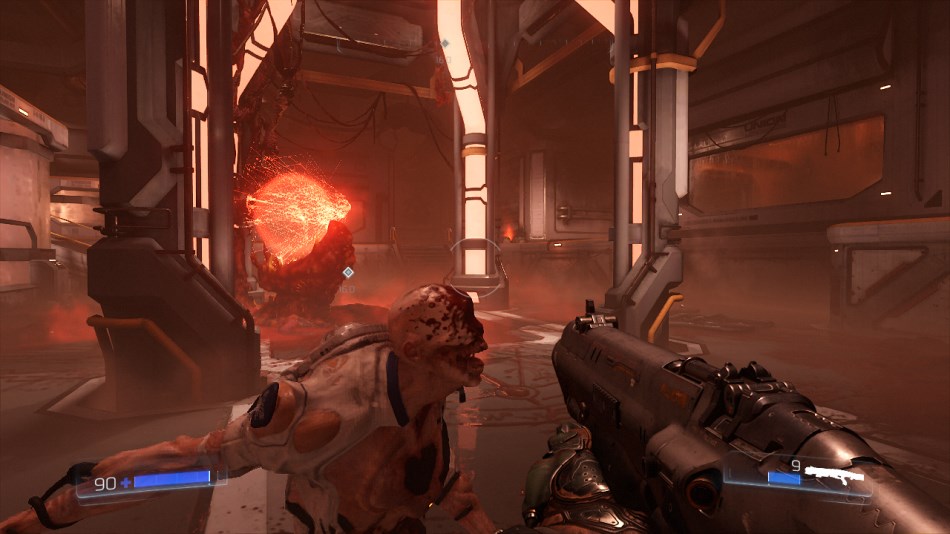 Unlike most Windows games released these days, DOOM doesn't use Direct3D but offers an OpenGL and Vulkan backend.
Vulkan being the new hot thing and Baldur Karlsson having recently added support for it in RenderDoc, it was hard resisting picking into DOOM internals. The following observations are based on the game running with Vulkan on a GTX 980 with all the settings on Ultra, some are guesses others are taken from the Siggraph presentation by Tiago Sousa and Jean Geffroy.