Hello community!
I have a uncomfortable problem with Flightgear 2018.3.2 in my Windows 8.
I do installation process and main menu open.
When I click on "Fly!" the software starts to load scenery, but on time that it could to run and start simulation, system stops!
This window shows: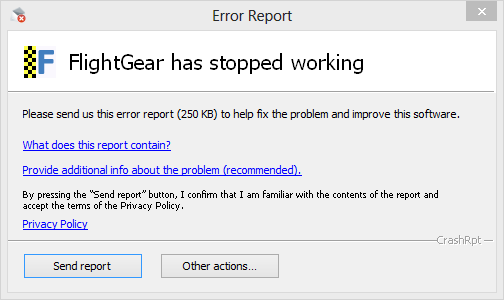 My PC is an ASUS laptop.
RAM: 8 GB
Intel(R) Core(TM) i5-3317U CPU @ 1.70 GHz
Can you help me, please?