Hello,
today is the 100 anniversary of the maiden flight of the Junkers F13, the worlds first full metal passenger plane, that was build in series production. Therefore to celebrate this I made a new model of the F13.
Well, I know there is already a model of the F13 for FG. So what are my the reasons for that?
First there was a crazy idea. I always wonder for years how it would look like if you really model a plane made of corrugated metal with the fully modeled corrugated metal. I know you better don't do this, since it means a vertices-overkill. But I like to find out. Since there are already models of all the famous Junkers metal planes (F13, W34, Ju 52, G38) I choose the smallest one for this experiment.
A second reason was my interest in the early night flight. (See here:
https://forum.flightgear.org/viewtopic.php?f=19&t=34909&sid=7d30897a69f7226aafaf91329aec30d6
).
On this route the F13 was used and I liked to see how you can manage this flight with a such rather barely equipped cockpit. Guess the don't even have electricity on that planes. In this model there are only fluorescent marks on the instruments. Would like to know more about how it was in these days. So if someone could add information I'm always be grateful for that. The cockpit was made after a photo of a real one. So there has been at least one F13 that was equipped that spartanic way.
And of course the third reason was the anniversary this year.
Interesting result, instead of the vertices-overkill, it flies. May be you need a strong machine for it, but even on my 7 years old one it behaves well even in heavy scenery. And since it was made under my good old FG 2.0 it is also for all of you, that still use old FG versions to fly.
I wished I could offer you a download-link today, but all took longer then I hoped and RL kept me away from making progress for quite a while. Also after each finished step new problems arrived. But I hope it won't take long for a first release. Anyway, here some first impressions of what I already got (click to enlarge):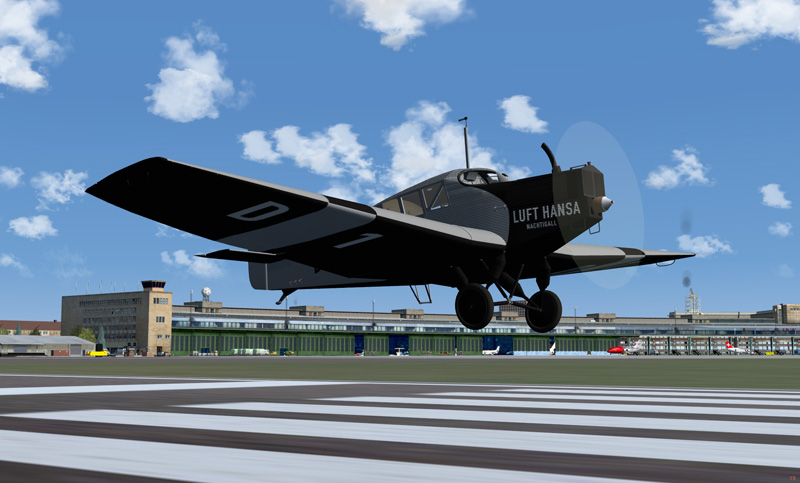 100 years F13!
Real corrugated metal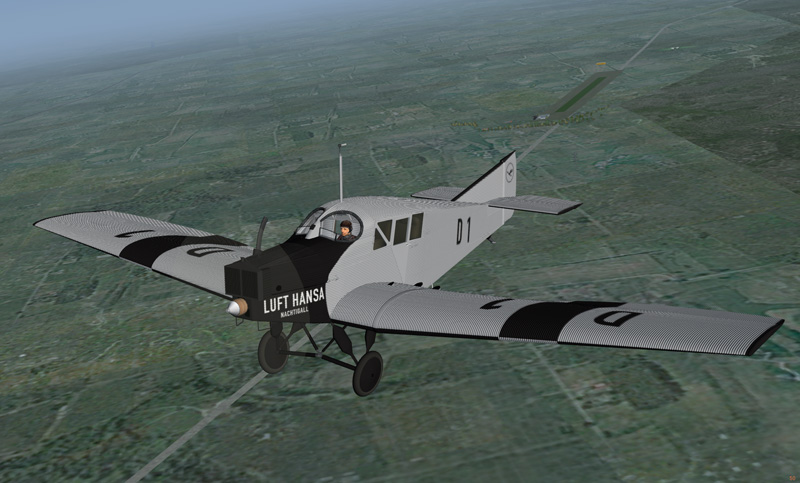 It's flying! Only 240868 vertices;-)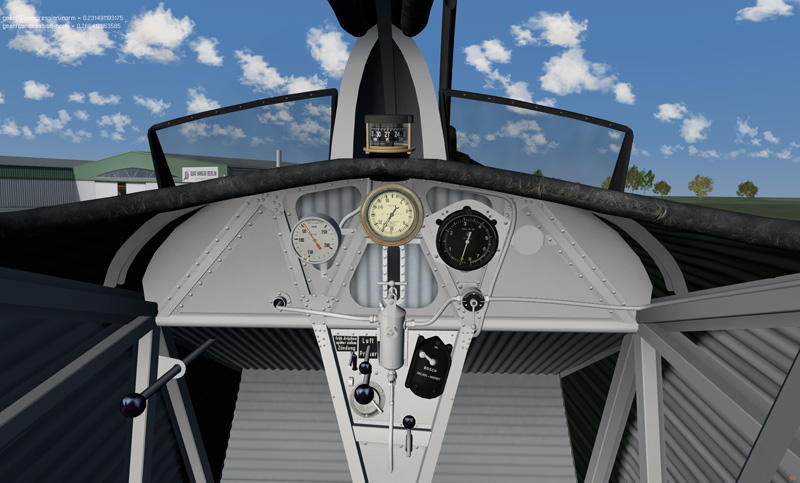 Detailed cockpit (not finished yet)
Comfortable cabine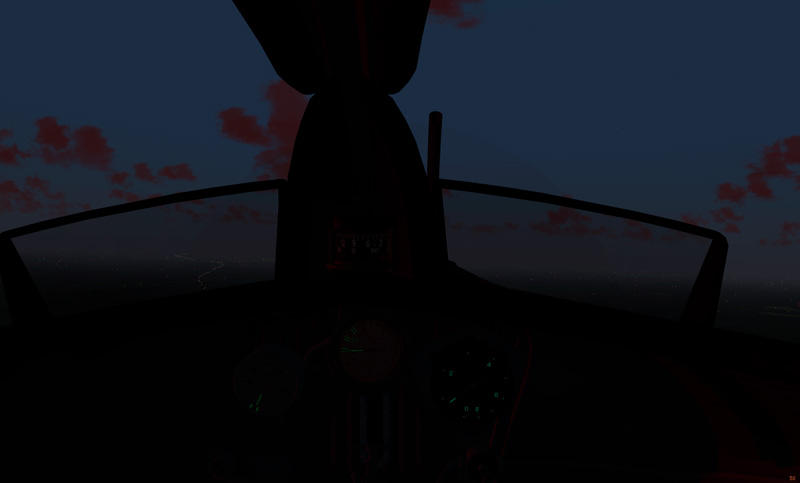 Fluorescent instruments in the dark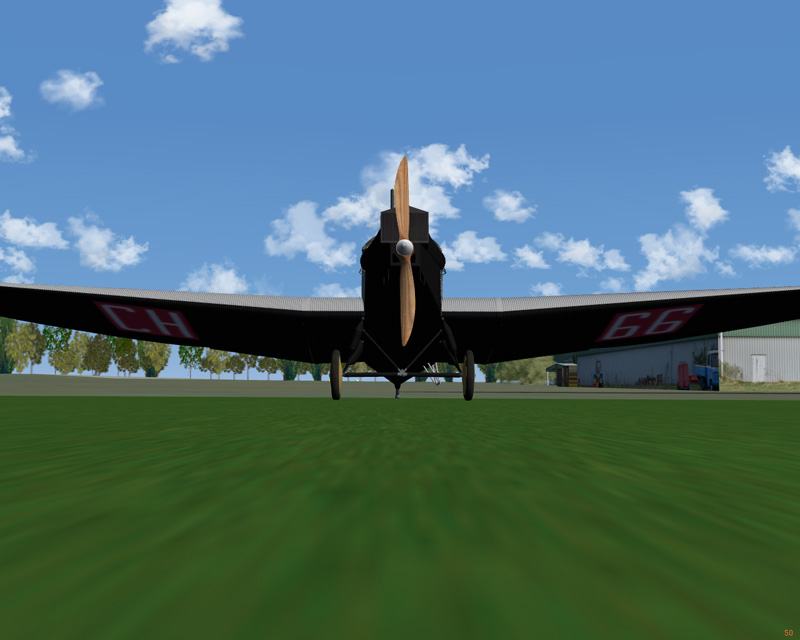 Enjoy
f-)