Hi,
Some time ago I was invited to a sightseeing trip with the D-MSJA. D-MSJA? Yep, the FK-9, a microlight which virtual counterpart you maybe know:
http://helijah.free.fr/flightgear/les-appareils/fk9/appareil.htm
.
Pilot was no one others than Maik, our FlightGear developer who is responsible for all our heli-fdms and other interesting things!
We started at Rossfeld, a small gliderfied on the swabian alb and base of this aircraft, made a full stop at a small microlight field in Sulz and went back again to Rossfeld.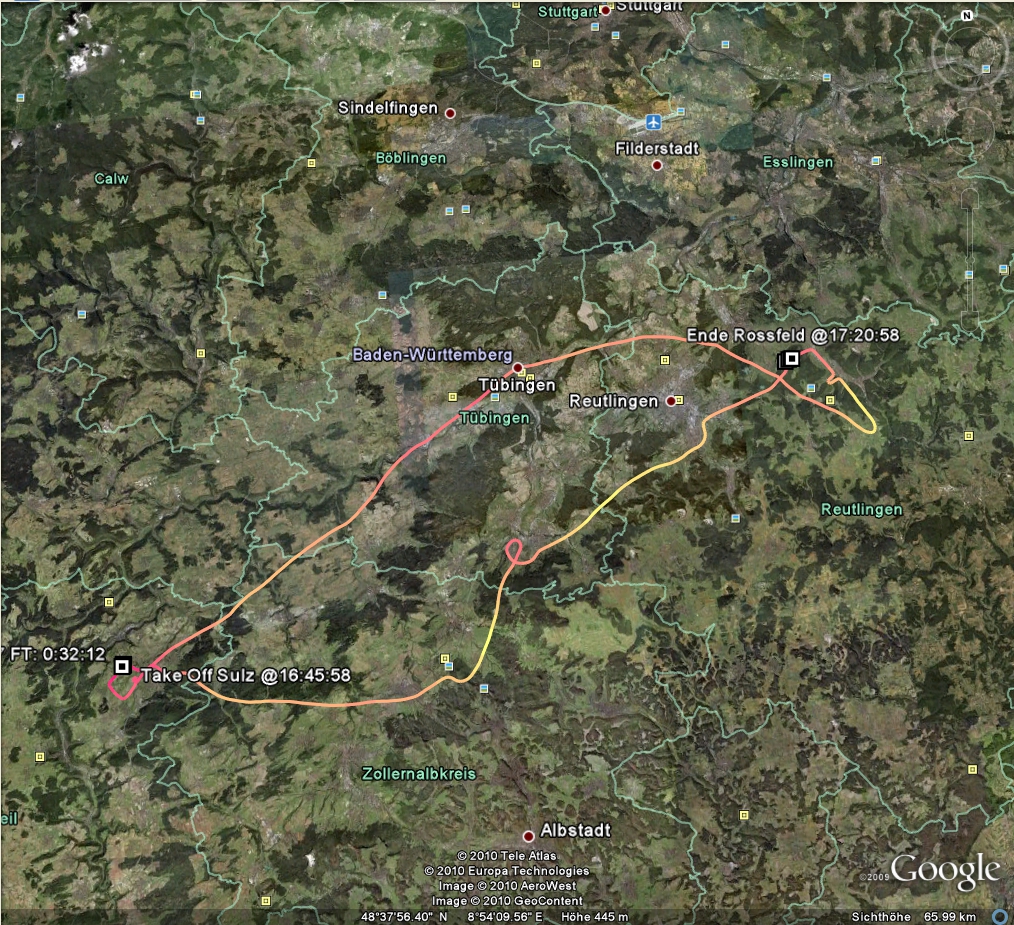 But first- the real one- that's how it really looks :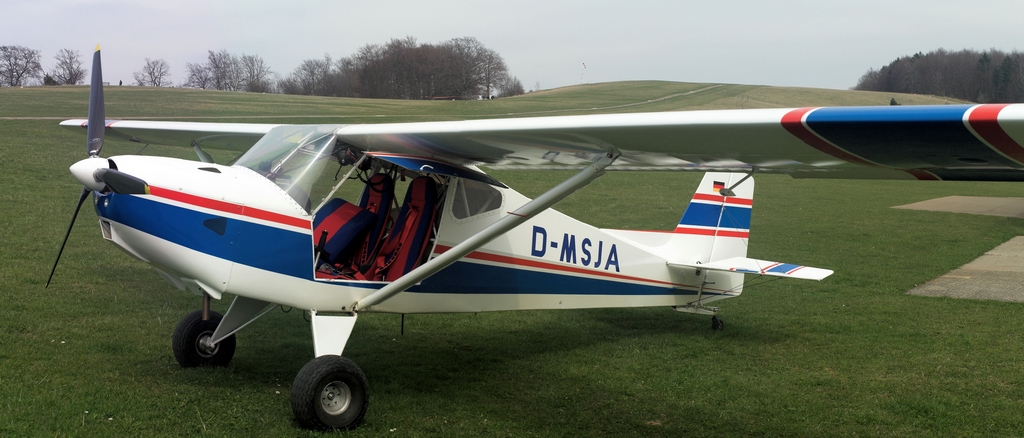 Maik taxing - before we start we needed some fuel: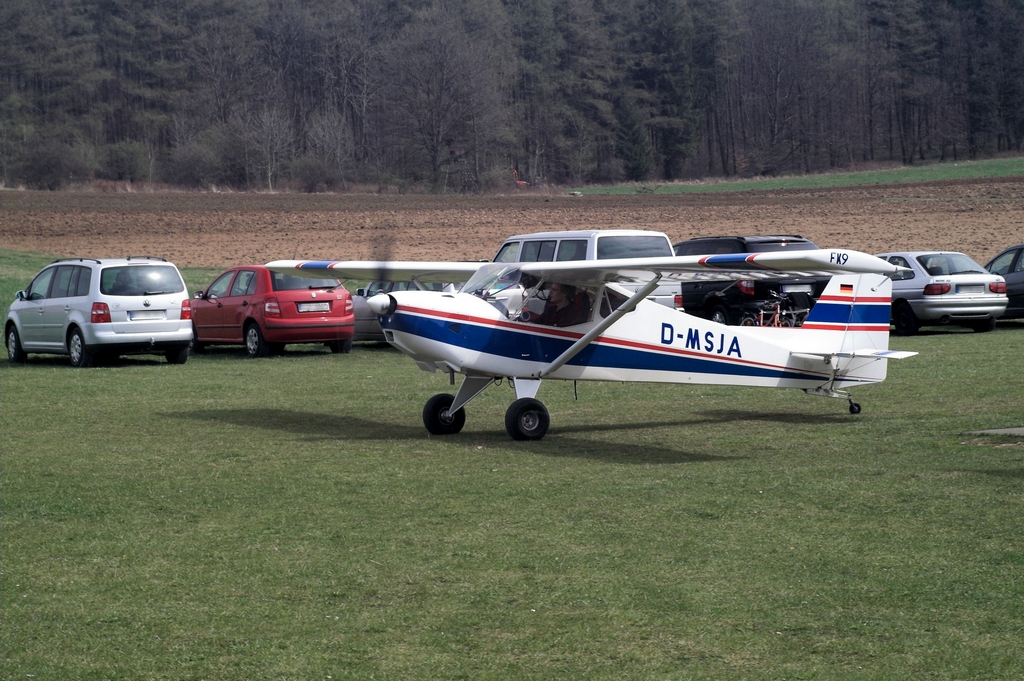 The real cockpit- I've documented it with a lot of pics: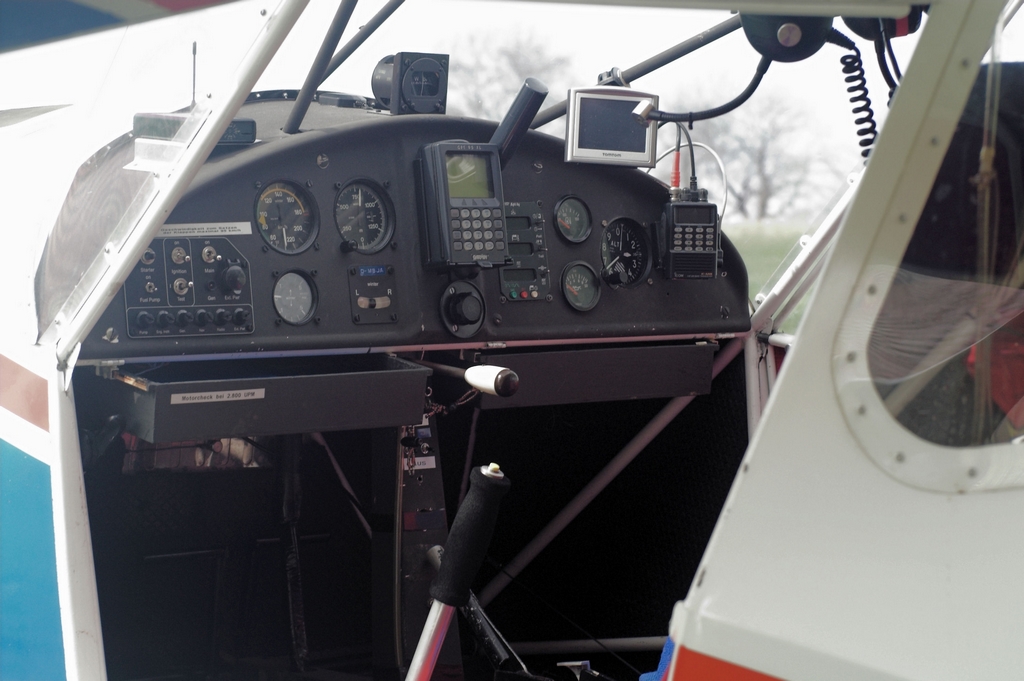 Then we started- wow, how much power such a small aircraft has! The first interesting point was the Roßberg-Tower, an interesting spot to visit when you are here at the swabian alb!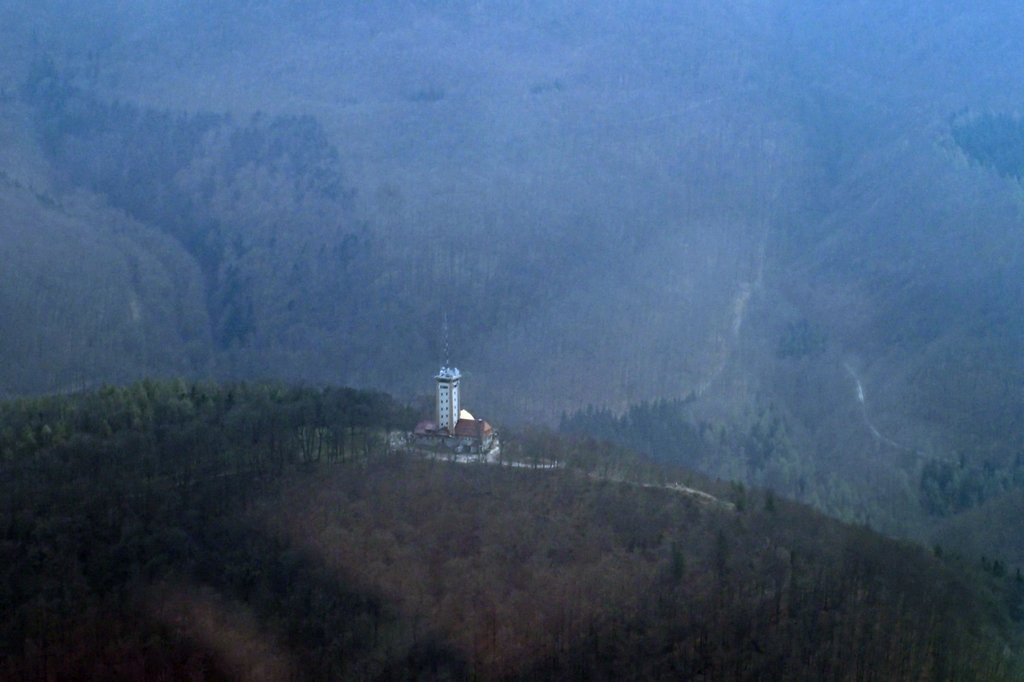 Somewhere down I'm living
: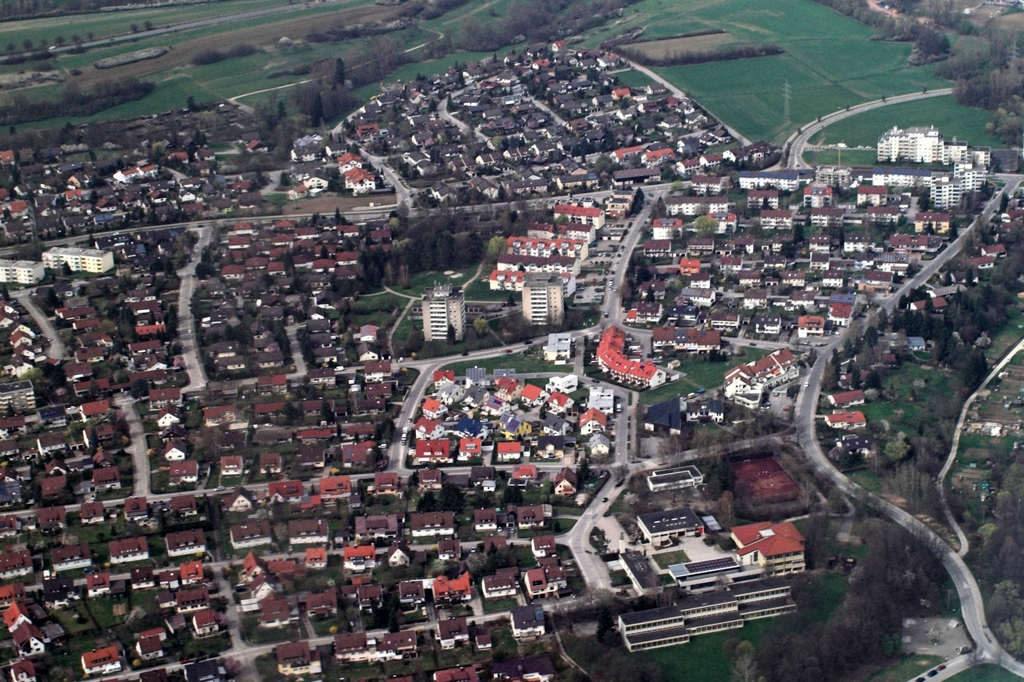 The next point- the most interesting one- Castle Hohenzollern!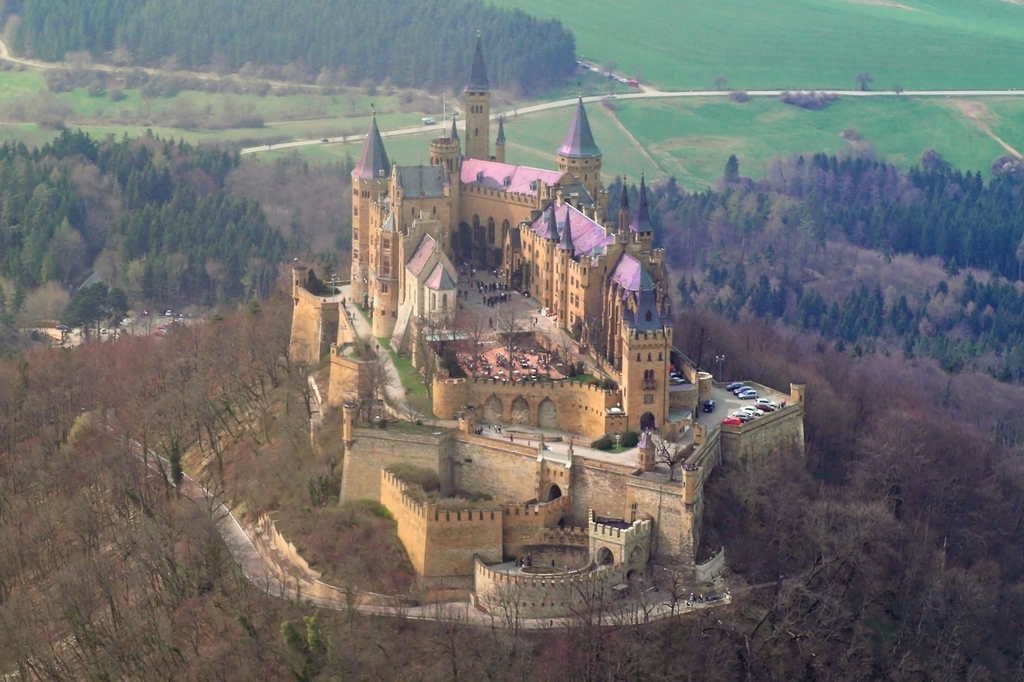 Very interesting to many pilots - including military pilots who uses this very often as waypoint!
While crusing- the small box with the antenna at the left top of the panel is a
FLARM
- would be great to have it in FGFS!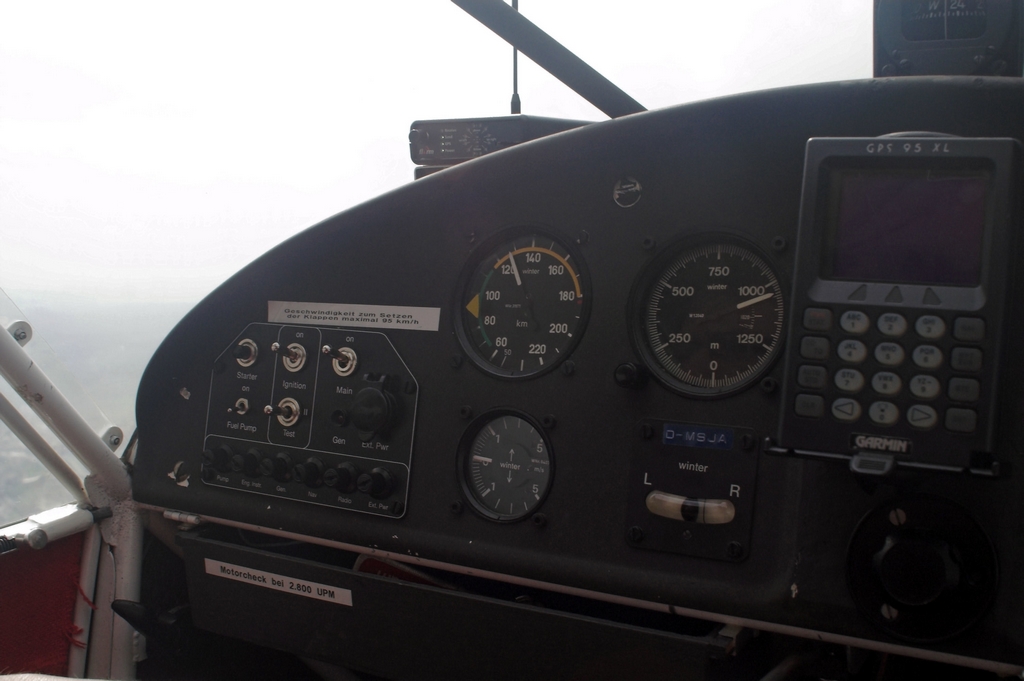 Full stop at Sulz. A field just for microlights and motorized paragliders and Trikes. Runway length about 300m / 1000ft and more than dozen aircrafts are based there: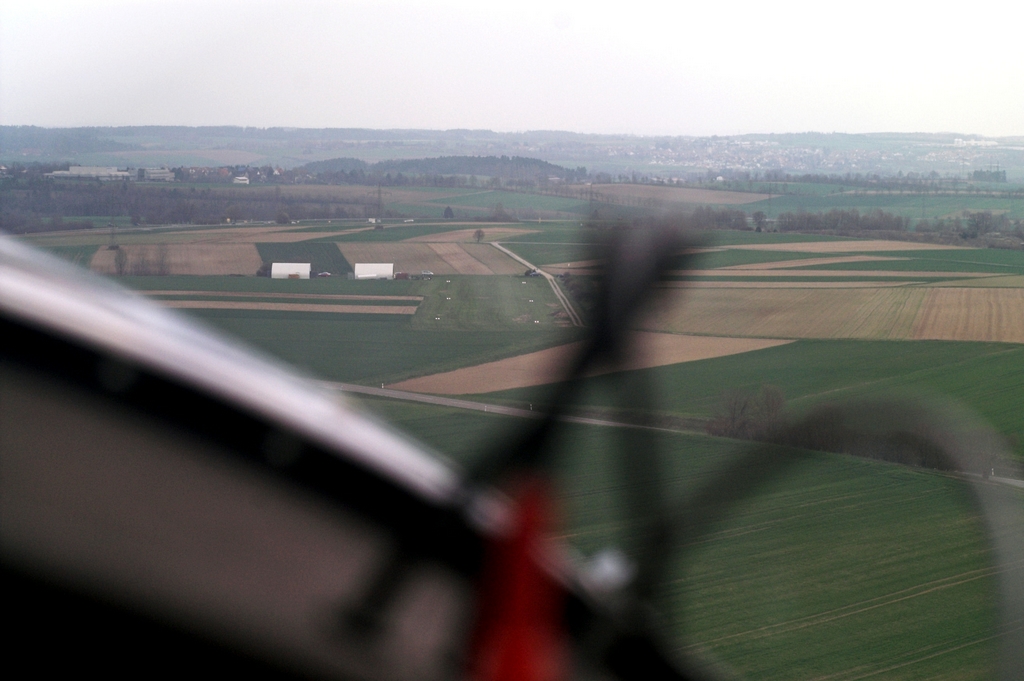 After a small pause we flew back- here above the Wurmlinger Chapell: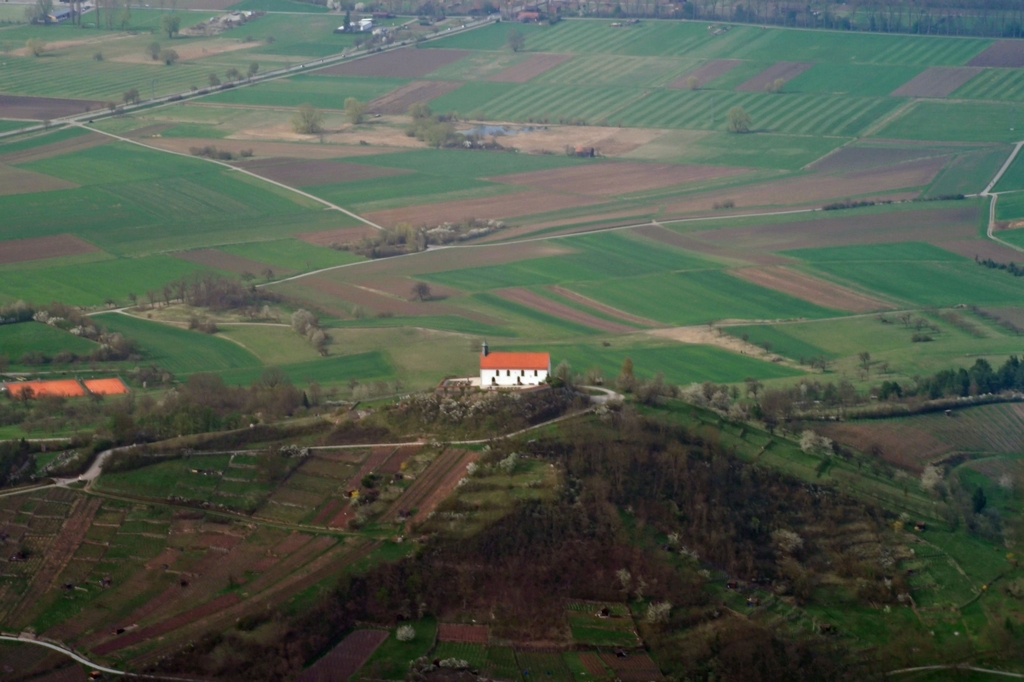 Weather was great- we could even see the Airport EDDS which was still more than 10-20nm away from our route.
Before we landed we had to do the base pattern- another aircraft was in front of us, practice some Touch N' Go's- so I had the chance of making some Air-to Air-shots:
After a nice Touchdown ( but the pilot wasn't satisfied
) we watched a bit the traffic. Gilder pilots and motorglider pilots practiced starts and landings: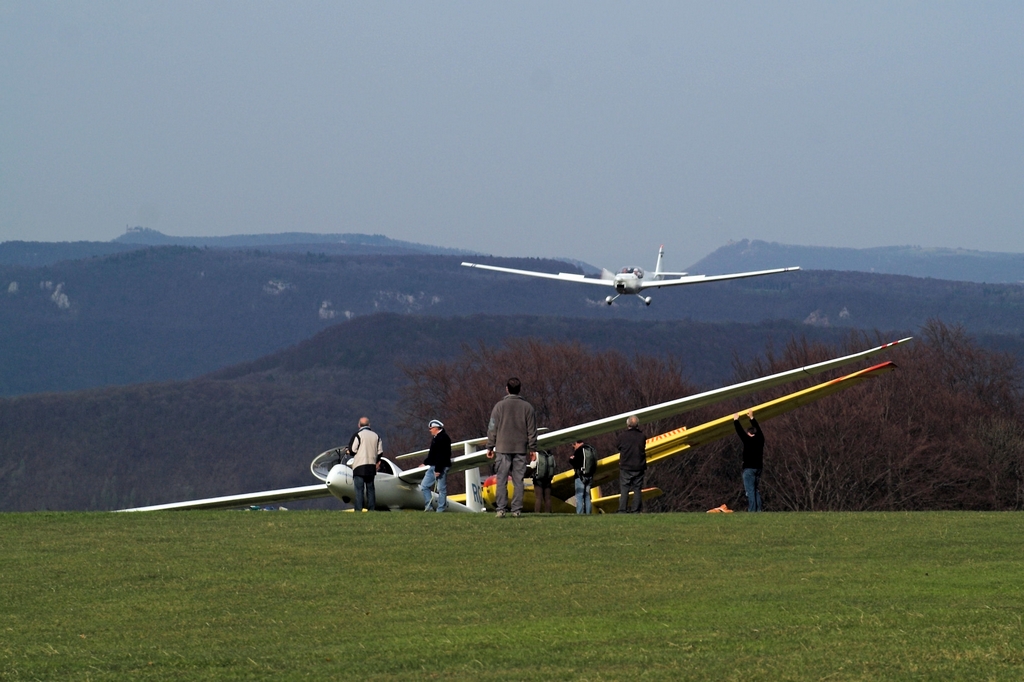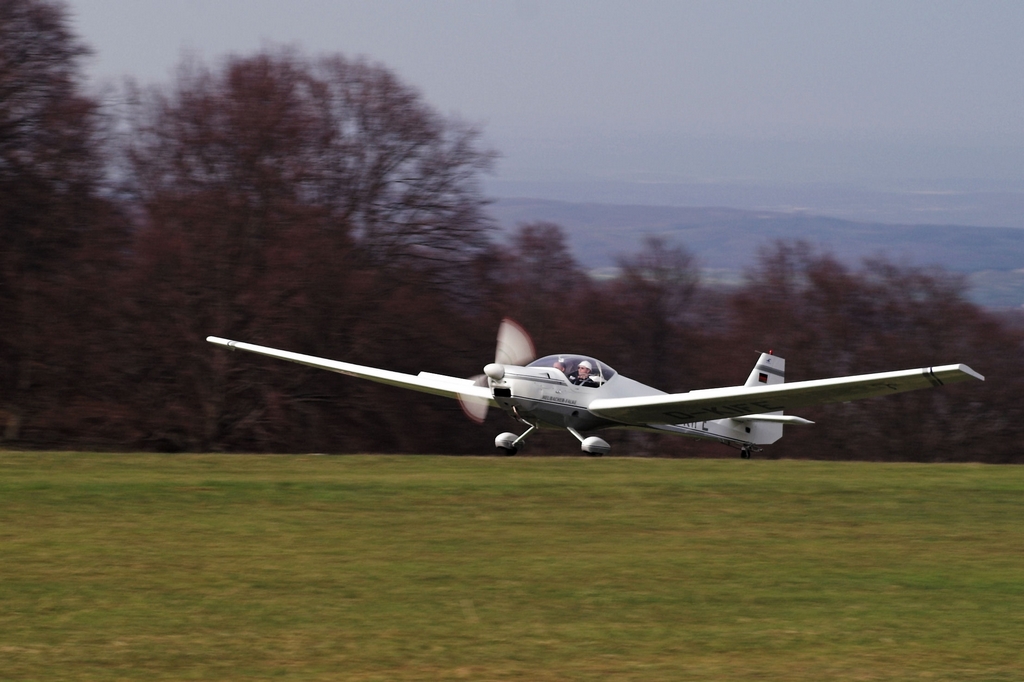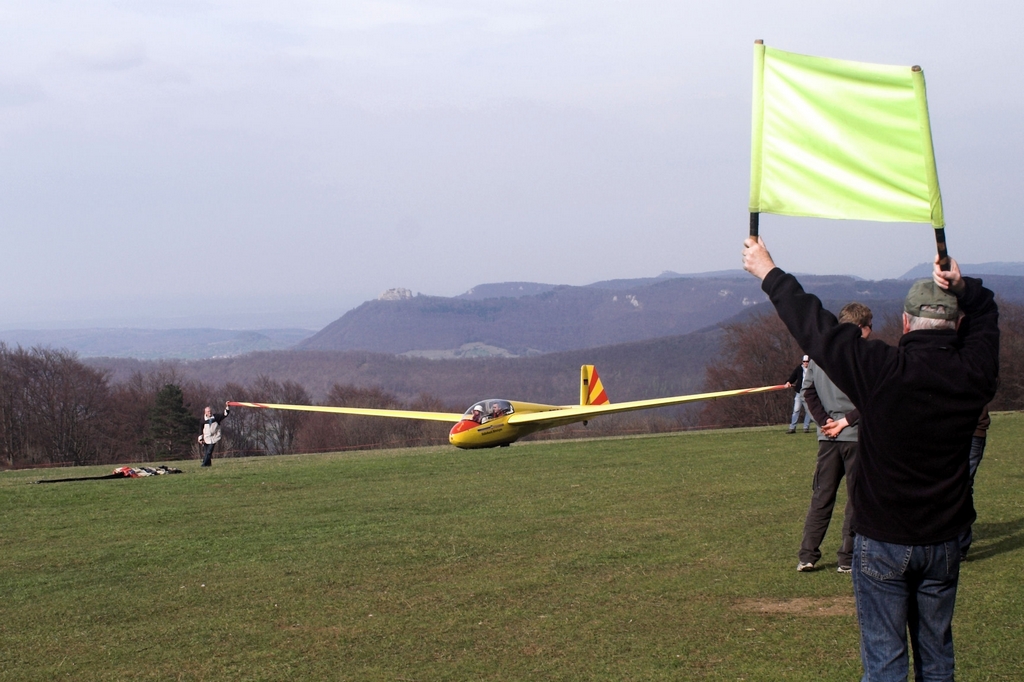 It was a great day and I have to say many, many thanks to Maik for that great pleasure!