I have a couple of issues with it.
Firstly, why am I not getting a DME on the right in this picture? What could be the cause of that..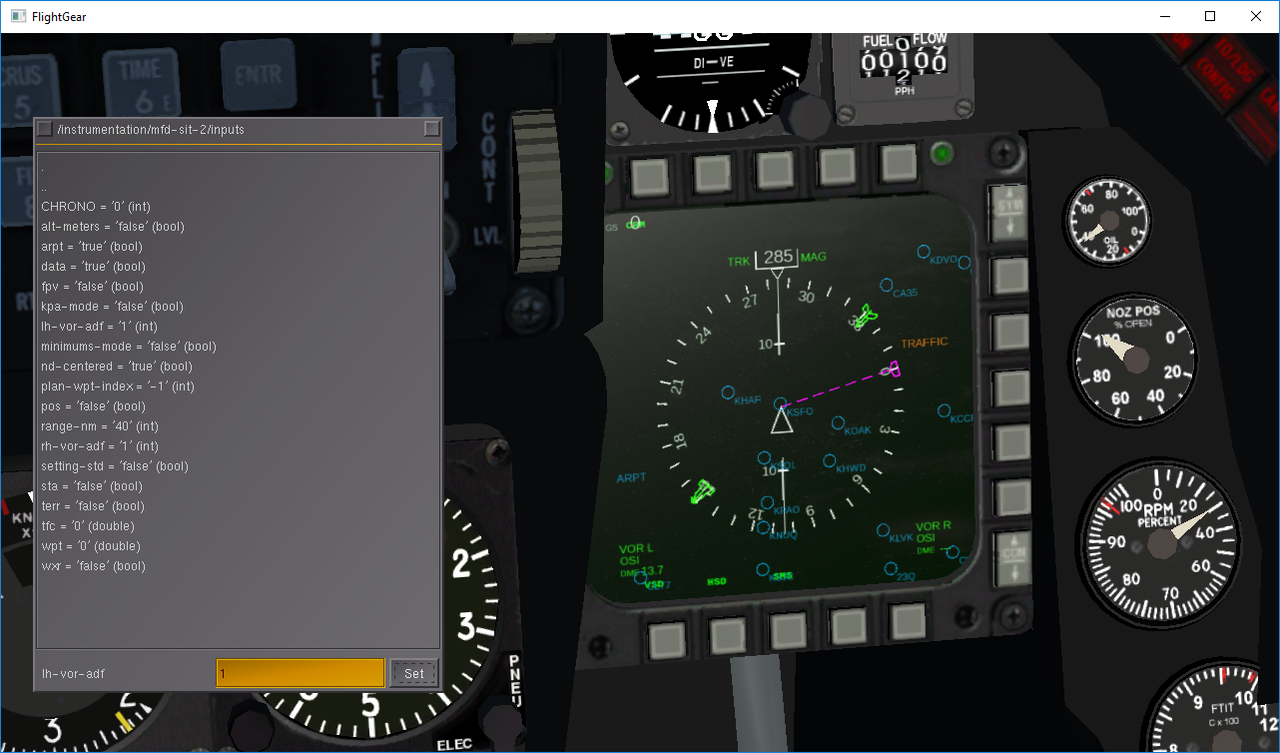 Second, I sometimes get a Nasal error. It complains that windShown is not defined. So after doing ND.new(), i just do nd.windShown = 0; but I would rather have it work. (FG 2018.3.1RC)
PS: I use the Nasal/canvas/MFD_Generic.nas to start it.