Hi Gooney,
I'm updating some of my 744 paints as well as some new paint in the works, but I'm running into this problem .....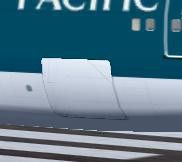 I'm wondering if it's something I'm doing in the layers or an alpha channel problem or in the texture kit or in the model? still working it out
Can you check it out in your time?