Flight to the basin - Cochabamba
Some about airport :
Jorge Wilstermann International Airport (Spanish: Aeropuerto Internacional Jorge Wilstermann) (IATA: CBB, ICAO: SLCB) is a high elevation international airport serving Cochabamba, the capital of the Cochabamba Department of Bolivia. The facility is named in honor of Jorge Wilstermann, an early Bolivian commercial aviator.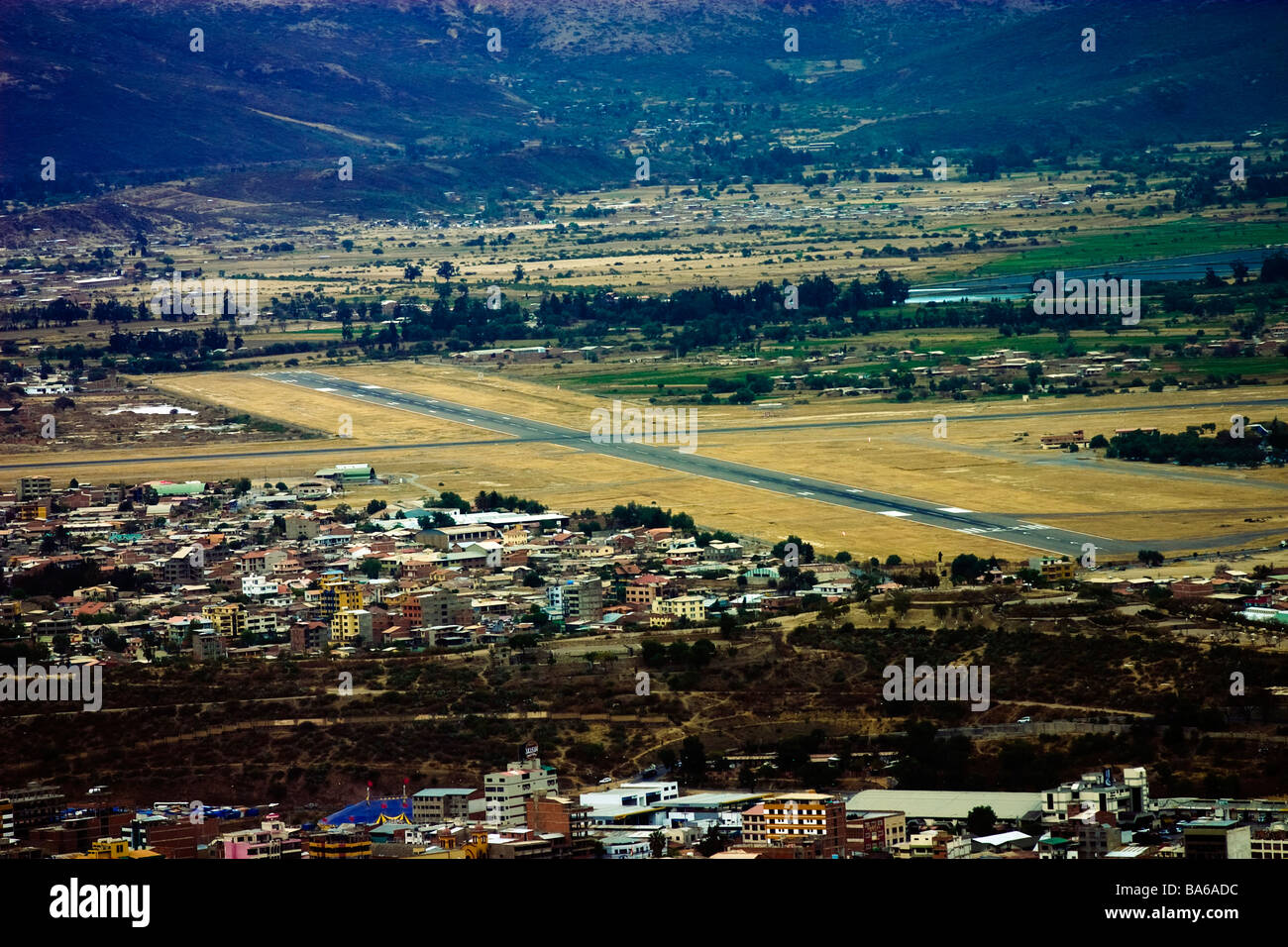 The Cochabamba VOR-DME (Ident: CBA) and non-directional beacon (Ident: CBB) are located on the field.
Runways 14, 22, and 32 have displaced thresholds that reduce usable landing length. Cochabamba is within a basin in the Cordillera Real mountains, and there is distant mountainous terrain in all quadrants
More info :
https://en.wikipedia.org/wiki/Jorge_Wil ... al_Airport
When ?
Saturday, April, 27th. 2019, 1600Z
Aircraft of the choice :
B737, A320 or similar size jet airliner
My choice - Concorde (
https://github.com/BAWV12/Concorde/archive/master.zip
) or IDG A32x (
https://github.com/it0uchpods/IDG-A32X
)
Route :
Depart SPZO - Cuzco, preffered T/O rwy 10, direct to VOR URCOS (URC 115.6)
via URC (115.6), JUL (115.5), PAZ (115.7), TEDOK, PALOT
Arrival SLCB - Cochabamba rwy 14
450 nm, FL300, M0.7
Skyvector :
https://skyvector.com/?ll=-15.866241575 ... LOT%20SLCB
Approach :
STAR chart for SLCB :
Descent ECHO VOR/DME 2 rwy 14 - difficult 8 DME circling approach to not too long runway in relative high AMSL
Scenery :
Cuzco :
Cochabamba :
Download :
SPZO :
https://github.com/BAWV12/SPZO
SLCB :
https://github.com/BAWV12/Bolivia